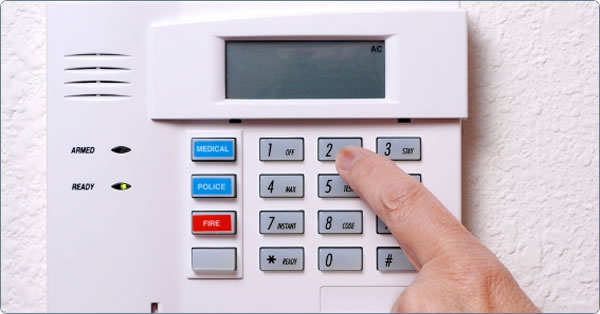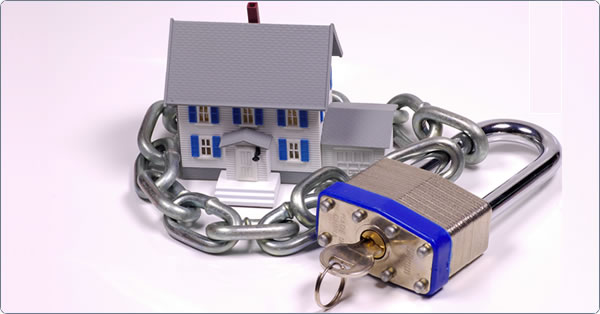 Burglar (or intrusion), fire and safety alarms systems are designed to produce an alarm output when the system's sensors indicate that pre-set triggering conditions have been met.
Depending upon the application, the alarm output may be local, remote, or a combination of the two. The ability of an alarm system to communicate to a monitoring center is sometimes crucial, but it is often overlooked or down played. Local alarms do not include monitoring, although they may include indoor and/or outdoor sounders (e.g. motorized bell or electronic siren) and lights (e.g. strobe light) which may be useful for signaling an evacuation notice for people during fire alarms, or where one hopes to scare off an amateur burglar quickly. However, with the widespread use of alarm systems (especially in cars), false alarms are very frequent and many urbanites tend to ignore alarms rather than investigating, let alone contacting the necessary authorities. In short, there may be no response at all. In rural areas (e.g., where nobody will hear the fire bell or burglar siren) lights or sounds may not make much difference anyway, as the nearest responders may take so long to get there that nothing can be done to avoid losses.
Most alarm systems are found in electronic form today. Sensors are connected to a control unit via either a low-voltage hard wire or narrowband RF signal, which is used to interact with a response device. The most common security sensors indicate the opening of a door or window or detect motion via passive infrared (PIR). In new construction, systems are predominately hard wired for economy, while in retrofits, wireless systems may be more economical and certainly quicker to install. Some systems are dedicated to one mission; others handle fire, intrusion, and safety alarms simultaneously. Sophistication ranges from small, self-contained noisemakers, to complicated, multi-zoned systems with color-coded computer monitor outputs. Many of these concepts also apply to portable alarms for protecting cars, trucks or other vehicles and their contents (i.e., "car alarms").
It's hard to predict when disaster may hit your business, and it's crucial that your operation be fully protected by a good insurance company and insurance broker.
AMIS understands your business and your insurance needs. Whether it's sales or service, monitoring or installation, commercial or residential, safety equipment or fire suppression contractors, your key roles are supervision and equipment.
We've put together a great insurance package with competitive rates and superior service, rated "A" by A.M. Best Company, a leading industry organization that monitors the strength of insurance companies. This rating means that our insurance company is considered "excellent" in important areas like stability, management expertise, and the ability to meet their financial obligations.
Our agency's goal is to provide the best coverage at a competitive price. That's why we deliver insurance coverage protection and customized service that give you a competitive edge.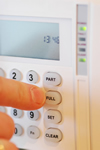 We offer coverage for:
Alarms
Burglary
Electronic Security
Installation
Sales and Service
Monitoring
Safety Equipment
We offer coverage for any size account from one-man operations to large risks. Whether your business is new or fully established, we can help you obtain the insurance you need.
Commercial General Liability
Bodily Injury
Personal Injury
Property Damage

Errors and Omissions
Theft
Assault and Battery
Lost key Coverage
Blanket Additional Insured
Waiver of Subrogation
Primary Wording
Non-Owned Autos
Application Information - Request a Quote
For many of our coverages you can quickly request a quote using our online quick-quote forms. At the bottom of each quick quote form you can indicate the urgency of your request. If you have any questions, please call or email the person indicated in the contact area for this coverage.
NOTE: All applications must be underwritten and a quotation will be issued subject to underwriting guidelines. THE QUOTE DOES NOT BIND COVERAGE.
---
Requirements to receive coverage:
(Not required for Quick Quotes)
- Along with the full application, please fax us the Terrorism Form.
Additional requirements for Agents and Brokers
:
A signed broker agreement,
a copy of your broker/insurance license, and
a copy of the declaration page of your E & O Insurance policy
To receive a Workers' Comp quick indication quote, please fill out our online quick quote indication form.
To fully apply for workers' compensation insurance, please complete Acord 125 and Acord 130 (workers' compensation section), and submit them along with current value loss runs to Karen Metcalf or Sean Nowell.
Additional Available Coverages:
Business Personal Property Application Form - PDF Form
Inland Marine Coverage - Contact our office for application.
Online Quick Quote Forms
PDF Application Forms
You will need to provide an email address with the Online Quick Quote form. If you do not use email, please use the PDF application form instead.

Complete the Online Form
Indicate the urgency of your request at the bottom of the form.
Click the "Submit" button to send us your request.

To protect your privacy, please DO NOT EMAIL PDF application forms to us.

Complete the PDF application forms on your computer.
Print the applications
Sign the applications
Fax the completed form and any other materials to: (760) 471-9378 or (800) 573-8550.

Need the Free Adobe Reader for those PDF files, or do you want to get the latest version? Get it here:
Adobe Reader Download
.
Contact Us
Your AMIS representative is Sean Nowell. Please call him at
(800) 843-8550 or (760) 471-7116, or email us using the links below.

For all types of Alarm applications:

For Bond applications:
AMIS President and Founder Bill West began his career in the insurance industry in 1965, and shortly thereafter he started a Private Investigation, Insurance Adjusting, and Third Party Administration business. In 1990 he assembled a professional liability package for specifically for Private Investigation companies. Since that time AMIS has formed and developed excellent working relationships with our insurance providers, and that allows us to provide stable, quality, and affordable insurance coverage to meet your specific need.