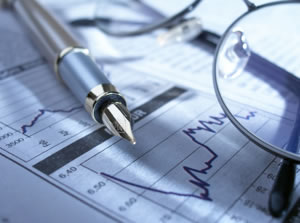 Mistakes happen! Claims against the directors and officers of privately held companies come from all sides—shareholders, vendors, customers, and employees. They're also exposed to fiduciary claims through pension and benefits management. These lawsuits place enormous strain on day-to-day business and put executives' personal assets as well as company assets at risk. After an extensive review of the marketplace, AMIS/Alliance Marketing & Insurance Services and its partners have developed a policy called Private Accord. The packaged policy includes D&O, EPLI and FLI coverage to protect private commercial companies from the most common sources of lawsuits. You can select the options and coverage limits that fit your client's specific need. We also have add-on crime coverage for protection in the event of employee theft. Private Accord is currently offered on an admitted basis in most states.

Our Basic Coverage and Enhancements Include:
Customized Policies: With an extensive list of à la carte coverage, we tailor policy coverage to address your client's operations, not the other away around.
Bundled Coverage Available: One carrier, one price, one effective date shared along with umbrella limit options that offer middle market firms complete coverage. Bundled packages are ideal for small to midsized companies lacking the resources to employ a full-time risk manager to oversee their insurance needs.
One Carrier: Eliminates coverage disputes that often occur when multiple carriers are involved in a claim.
One Price: The more coverages purchased on a shared, limited basis, the more premium savings. Bundling provides a more sensible and economical way for firms on tight budgets to purchase the coverages they need at the best possible rates.
One Effective Date: Additionally, bundled packages are easier to administer, given that there is usually only one policy application to fill out and one effective date.
Not having multiple effective dates to track—as is typical with separate policies for each type of insurance—reduces the risk of a lapse in coverage.
Straightforward Contracts: You need to know what you are buying. That's why our clear and easy-to-read policies help eliminate disputes about coverage.
Responsive Claims Handling: Once notified, our claims counsel is available to mitigate and resolve costly litigation.
Duty to Defend Contracts: We offer the benefit of our carrier's litigation management expertise and eliminate the burden of managing the claim.
Out-of-the-Box Thinking: Our underwriters are trained to manage risk. They employ their years of experience to tackle the difficult or unusual exposure.
Outstanding Service: That means turning quotes around in two days or less, issuing policies correctly the first time, and responding to inquiries quickly.
Financially Stable Carriers: Strength and stability are the hallmarks of our risk-taking partners.
PLEASE NOTE: This information is solely intended to be a summary of policy coverage. Please reference the actual policy for specific terms and conditions. The policy supersedes all representations made here.
Application Information - Request a Quote
Please click the button to complete the PDF application for this insurance quote. If you have any questions, please call or email the person indicated in the contact area for this coverage.
NOTE: All applications must be underwritten and a quotation will be issued subject to underwriting guidelines. THE QUOTE DOES NOT BIND COVERAGE.
Employment Practices D&O and Fiduciary Application - PDF Form
Employment Practices Liability (EPL) Application - PDF Form
Fidelity Bond Application - PDF Form
Instructions: PDF Application Forms
To protect your privacy, please DO NOT EMAIL PDF application forms to us.
Complete the PDF application forms on your computer.
Print the applications
Sign the applications
Fax the completed form and any other materials to: (760) 471-9378 or (800) 573-8550.

Need the Free Adobe Reader for those PDF files, or do you want to get the latest version? Get it here:
Adobe Reader Download
.
Contact Us
Your AMIS representative is Sean Nowell. Please call him at
(800) 843-8550 or (760) 471-7116, or email us using the links below.

For all Management Liability applications:

For Bond applications:
AMIS President and Founder Bill West began his career in the insurance industry in 1965, and shortly thereafter he started a Private Investigation, Insurance Adjusting, and Third Party Administration business. In 1990 he assembled a professional liability package for specifically for Private Investigation companies. Since that time AMIS has formed and developed excellent working relationships with our insurance providers, and that allows us to provide stable, quality, and affordable insurance coverage to meet your specific need.