Business owners need to protect their assets from unanticipated factors that could put their livelihood at risk. AMIS's Specialty Insurance Programs offer a wide variety of specialized commercial coverage. Specialty business products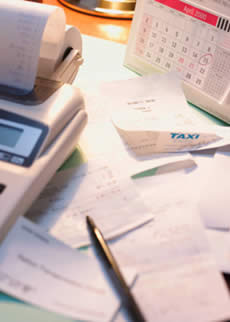 are provided through a variety of insurance companies.
The risk that different types of businesses are exposed to varies greatly. A pizza shop does not encounter the same risks that a town bank encounters. Because of this, AMIS provides your agency with an assortment of insurance coverages for those specialty risks.
Programs that are available:
Alarm Contractors Program
Arborist Program
Pool & Spa Program
Specialized Truck Equipment Program (STEP)
Business-Oriented Hotel Program
Fine & Casual Dining Program
LimoPro Program
National Ground Water Association (NGWA)
Orthotic & Prosthetic Program
Railroad Protector Plan Program
Application Information - Request a Quote
Please click the buttons to complete the applications for these insurance quotes. If you have any questions, please call or email the person indicated in the contact area for this coverage.
NOTE: All applications must be underwritten and a quotation will be issued subject to underwriting guidelines. THE QUOTE DOES NOT BIND COVERAGE.
General Liability/Property Application - PDF Form
Misc. Professional Liability Application - PDF Form
Contractor Questionnaire - Word Document

PDF Application Forms
Word Questionnaire Form
To protect your privacy, please DO NOT EMAIL PDF application forms to us.

Complete the PDF application forms on your computer.
Print the applications
Sign the applications
Fax the completed form and any other materials to: (760) 471-9378 or (800) 573-8550.

To protect your privacy, please DO NOT EMAIL Questionnaire form to us.

Print and complete the Questionnaire document
Sign the applications
Fax the completed form and any other materials to: (760) 471-9378 or (800) 573-8550.

Need the Free Adobe Reader for those PDF files, or do you want to get the latest version? Get it here:
Adobe Reader Download
.
Contact Us
Your AMIS representative is Sean Nowell. Please call him at
(800) 843-8550 or (760) 471-7116, or email us using the link below.

For all Specialty Insurance applications:
AMIS President and Founder Bill West began his career in the insurance industry in 1965, and shortly thereafter he started a Private Investigation, Insurance Adjusting, and Third Party Administration business. In 1990 he assembled a professional liability package for specifically for Private Investigation companies. Since that time AMIS has formed and developed excellent working relationships with our insurance providers, and that allows us to provide stable, quality, and affordable insurance coverage to meet your specific need.